Exciting New Licensing Partnership
Exciting New Licensing Partnership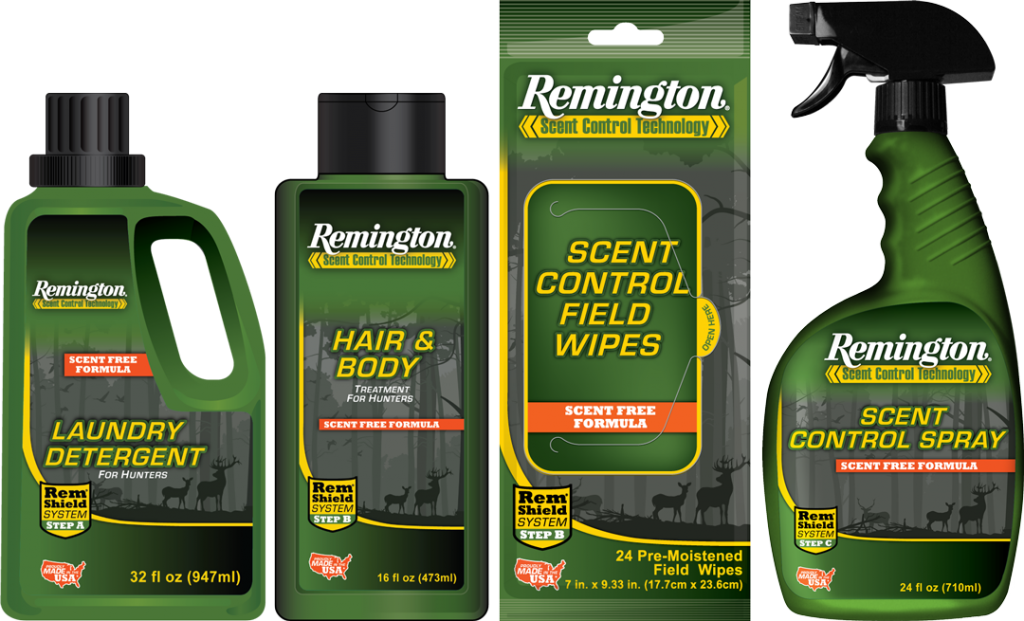 Remington Outdoor Company and Bryson Industries Sign a Multi-Year Agreement 
Bryson, headquartered in Thomasville N.C., a leading manufacturer of "Best in Class," effective and environmentally safe specialty cleaners, as well as Scent Control Technology, announces the signing of a multi-year licensing agreement with the national brand, Remington Outdoor Company (ROC).
"The most exciting part of our partnership with ROC is the opportunity to offer all outdoor lifestyle enthusiasts our cutting edge technology for controlling scent and odors! Our proprietary formulations in the RemShield System not only solve problems for deer hunters but neutralize odors associated with the outdoor lifestyle! Odors caused by sweat, smoke, decay, mold, mildew, fungus, fish, petroleum and even skunks are no match for Remington Scent Control Technology making The RemShield System the only solution in Scent Control for EVERY Hunting Season!" – Tommy Lancaster, COO (tommy@brysonusa.com)
"This is a solid and strategic step in expanding the offerings being produced and distributed nationally by Bryson. The ROC brand is iconic and well known for its line of great quality products. This licensing agreement with ROC fits well with our other licensed brands like Weber, Pella Windows, Waste Management, Bryson owned; Citrusafe and Citrushine brands. Our 2015 Marketing Strategies include a consumer direct approach in outdoor dedicated television, print media, internet, NASCAR and social media." – Wayne Welch, Chief Marketing Officer (wayne.welch@brysonusa.com)
"We will be manufacturing and distributing highly effective products with the ROC brand for hunters. ROC, a leader in hunting equipment and accessories for nearly 200 years, stays ahead by developing and sourcing the most advanced technologies! Our Scent Control Formulations were clearly their best choice to conserve their rich tradition and we're proud to be their partner! The ROC licensed products will be sold throughout the USA and Canada. Please contact us or visit us at SHOT Show to learn how to become a dealer for the most advanced line of scent control products to ever launch!" – David Lancaster, CEO (david@brysonusa.com)
Bryson will debut the Remington Scent Control line of products at the 2015 SHOT Show in the main Remington booth (#14229).
Learn more about "Bryson" www.brysonusa.com.