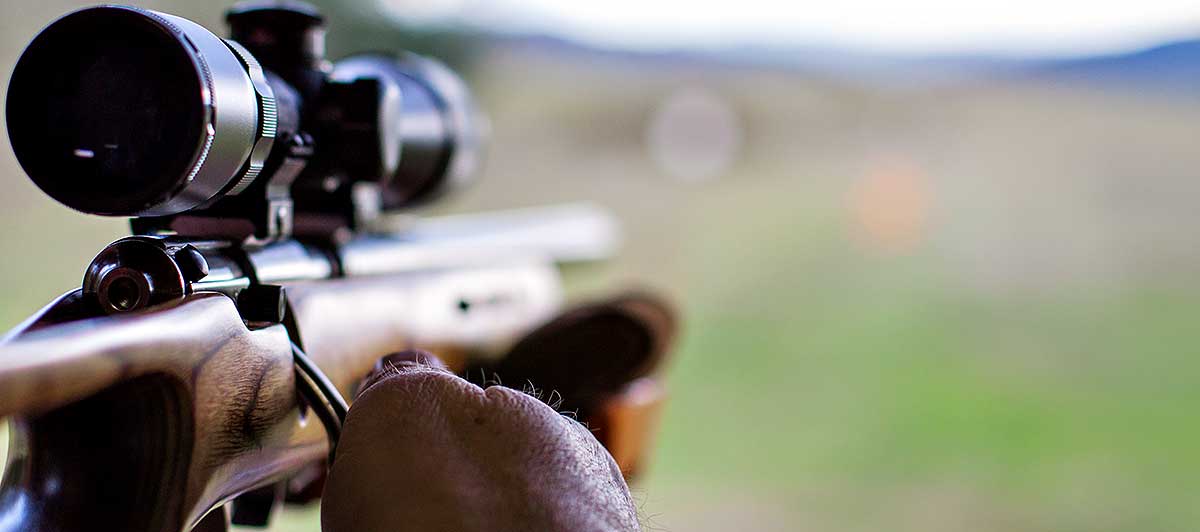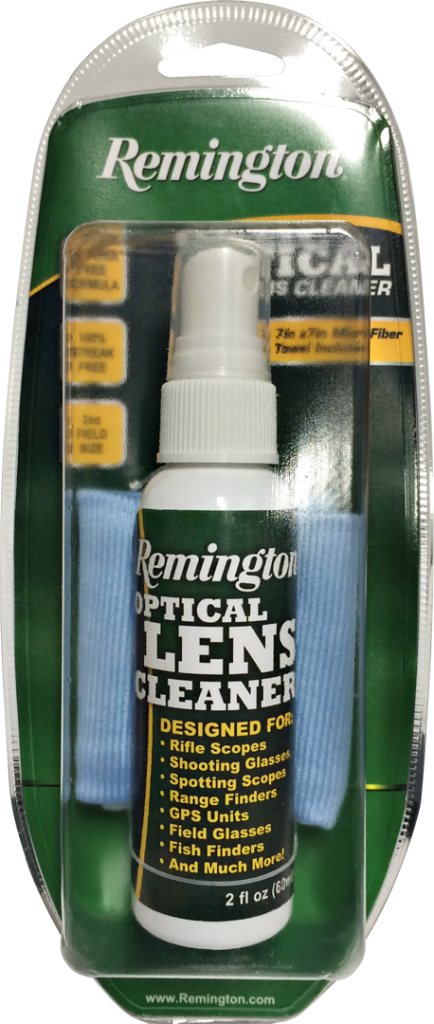 Remington Optical Lens Cleaner
2oz Kit
Remington Optical Lens Cleaner is formulated to gently and effectively clean fingerprints, dust and soils on all types of scopes, optics and screens with out leaving streaks or residue. This best in class cleaner is optimized even more with our closed-cell microfiber towel for a complete optical cleaning kit.
Features
Specifically designed to clean:

Rifle Scopes
Spotting Scopes
Field Glasses
Shooting Glasses
GPS Units
Fish Finders
And Much More!

Alcohol-Free, Ammonia-Free, Non-Toxic, Non-Flammable,
Non-Corrosive, Biodegradable and Phosphate-Free.
 Includes 2oz Pump-Sprayer bottle of Optical Lens Cleaner and a 6"x 6" Microfiber Towel
DIRECTIONS: DO NOT SPRAY OBJECT TO BE CLEANED DIRECTLY. Apply 1 or 2 sprays to supplied Remington Optics Cleaner Cloth - Do not use paper towels. Gently wipe the optics/screen and surrounding frame until clean and allow to dry.
CAUTION: KEEP OUT OF REACH OF CHILDREN - If swallowed, drink plenty of water; DO NOT induce vomiting; call physician or poison center immediately. EYE CONTACT Flush with water for at least 15 minutes. If discomfort persists, get medical attention.